listen. relax. enjoy.

18.04.13
| | |
| --- | --- |
| | La nuit mene une existence obscure Nicolas Repac |
Nicolas Repac - La Nuit Méne Une Existence Obscure
This track is sizzling with French sensuality. I first came across La Nuit Méne Une Existence Obscurefrom the So Frenchy, So Chic albums seven years ago. I hold this compilation series responsible for introducing me to a plethora of French talents including Emilié Simon, Spleen, Camille and We Were Evergreen to name a few.
Enjoy.
16.04.13
| | |
| --- | --- |
| | 17 (Youth Lagoon Cover) Astronauts, etc. |
Astronauts, etc. - 17 (Youth Lagoon Cover)
Astronauts, etc. has really made a lovely cover of Youth Lagoon's 17. This track is the kind of song you can listen to over and over again when you are tired out of your mind and it will soothe you like a full brain massage through your earlobes. The raw vocals and live sound make the impact of this song far more immediately emotional than more polished recordings.
Just like Tim Fitz, this DIY musician has shown a proficiency dubbing over the top of the tracks he has laid down to essentially play the entire song solo.
You can check out more of Astronauts, etc.'s work on his Soundcloud page which includes plenty more free downloads. Enjoy.
Download - 17
14.04.13
| | |
| --- | --- |
| | Crush (Jennifer Paige cover) Jai Paul |
Jai Paul - Crush (Jennifer Paige cover)
Holy guacamole Batman!
Jai Paul, one of my most highly anticipated artists has just released his debut album unannounced, six years after premiering his first track BTSTU.
The unconventional approach in which he's released it is nothing short of what I have come to expect from the mysterious England-based artist. The untitled tracks have been uploaded onto Bandcamp without any warning from Jai Paul's record label XL. Blogs are speculating on the authenticity of the album, but people familiar with the Everlasting demo leaks will recognise many of the mastered versions of material that has previously surfaced on the internet (such as his hit Jasmine).
The album is spliced full of obscure film dialogue and skits but there are still plenty of gems to be found on the album. One highlight on the album is Track 7, thought to be a cover of Jennifer Paige's 1998 pop single, Crush. You can check out the rest of the album here. 
Download - Crush
14.04.13
| | |
| --- | --- |
| | I Saw the Sky The Flashbulb |
The Flashbulb - I Saw The Sky
The prolifically gifted musician The Flashbulb (aka Benn Jordan) is a man of many talents. He is a master drummer, drum programmer, pianist, guitarist and accomplished producer. The man is so musically gifted he has also opened up a music studio in his home city of Chicago. 
I Saw The Sky is from Hardscrabble, Benn's 13th album under his Flashbulb moniker (and third album he released last year).
Whether it is the bipolar disorder that fuels his creative drive, or his highly attuned senses, Benn's artistic works are engrossing and immersive. His unique brand of downtempo, often orchestral breakbeat music is what I like to consider (at the risk of being called a musical snob) high art escapism.
Check out the beautifully filmed video for I Saw The Sky here.
Enjoy
10.04.13
| | |
| --- | --- |
| | Soul Killing Ting Tings |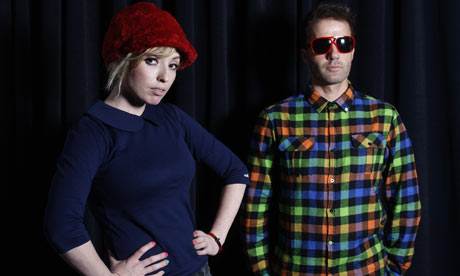 The Ting Tings - Soul Killing
The Ting Tings, who could have been easily dismissed as a pop throwaway group after releasing the irritating single That's Not My Name in 2008. The British duo consists of Katie White and Jules De Martino and they have more skill than many casual listeners might have known. I admittedly had no idea who they were until I heard this track from their second album Sounds From Nowhereville which came out around this time last year.
To be perfectly honest, since downloading Soul Killing upon its release, I haven't properly explored their other work together and I am dubious whether there will be a song I like better than this one. It has an upbeat reggae beat and enough variation to make it a worthy of plenty more listens one year on.
Enjoy.
7.04.13
| | |
| --- | --- |
| | Diamonds On The Soles Of Her Shoes Paul Simon |
Paul Simon - Diamonds on The Souls of Her Shoes (Live in New York, 2011)
You can't help but let the uplifting vocal and instrumental expressions of this song pick you up and carry you away on a foot tapping frenzy. Written twenty-five years ago, this song still gets people of all ages dancing as was proven at the Paul Simon concert held last week in Melbourne. 
Paul Simon has been a powerful force in influencing modern music today. Bands such as Vampire Weekend have drawn inspiration from the groundbreaking 1988 album Graceland, from which Diamonds on The Souls of Her Shoes appears. The album is noted for its African musical influences and genre-defying upbeat vibe.
Vampire Weekend received a lot of backlash by fans of Paul Simon's solo work for 'lifting' similar influences, such as afrobeat and eastern African folk music in the wake of their 2008 breakthrough album. However Paul Simon defended the group.
'I felt bad. I wanted to go and tell them that I didn't think they were taking anything. So that's what I told them. They said, "Do you think we are?" and I said, "No, I think you're going to the same sources that I went to. You're drawing from the same well. You're trying to write interesting songs." In a way, we were on the same pursuit, but I don't think you're lifting from me, and anyway, you're welcome to it, because everybody's lifting all the time. That's the way music grows and is shaped.'
The 71 year old is still an excellent performer and musicians continue benefiting from his illustrious 50+ year musical career.
Vampire Weekend are due to release their third album in May this year.
Enjoy.
2.04.13
| | |
| --- | --- |
| | All Summer Long Horrorshow |
Horrorshow - All Summer Long (Live)
And i still think of your face everytime it rains and I wonder
In a different time and place could we find our way to one another?
Solo MC from Horrorshow really crystalised the sentimental feeling of chance encounters and forlorn teenage infatuation when he penned All Summer Long from the group's 2008 debut album The Grey Space.
On an album that features some heavy topics, such as depression, losing loved ones and finding hope, All Summer Long brightens the corners of The Grey Space and makes the listener feel what it's like to be 16 and in love again.
To reward their fans on the four year gap since their last studio full-length, Horrorshow have decided to release a free live album, Live At the Spiegeltent. The generous act is also a calculated move to excite old fans and win over casual listeners before the group release their third album later this year.
Enjoy.
Download - Live At the Spiegeltent (album)
31.03.13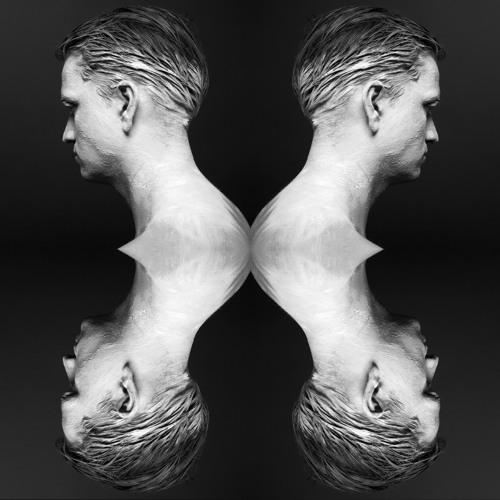 Fyfe - Lies
Paul Dixon, otherwise known as Fyfe, is an artist I've been meaning to share for a while now. He has developed quite a following with tracks like St Tropez and Solace.
The London-based musician approaches his music with an interesting and sparse arrangement. This one is also available for free download, so if you feel that you'd like to grow better acquainted with Fyfe, you can do so before his debut EP Solace is released on April 8th.
Download - Lies (link to FB page)