listen. relax. enjoy.

7.04.13
| | |
| --- | --- |
| | Diamonds On The Soles Of Her Shoes Paul Simon |
Paul Simon - Diamonds on The Souls of Her Shoes (Live in New York, 2011)
You can't help but let the uplifting vocal and instrumental expressions of this song pick you up and carry you away on a foot tapping frenzy. Written twenty-five years ago, this song still gets people of all ages dancing as was proven at the Paul Simon concert held last week in Melbourne. 
Paul Simon has been a powerful force in influencing modern music today. Bands such as Vampire Weekend have drawn inspiration from the groundbreaking 1988 album Graceland, from which Diamonds on The Souls of Her Shoes appears. The album is noted for its African musical influences and genre-defying upbeat vibe.
Vampire Weekend received a lot of backlash by fans of Paul Simon's solo work for 'lifting' similar influences, such as afrobeat and eastern African folk music in the wake of their 2008 breakthrough album. However Paul Simon defended the group.
'I felt bad. I wanted to go and tell them that I didn't think they were taking anything. So that's what I told them. They said, "Do you think we are?" and I said, "No, I think you're going to the same sources that I went to. You're drawing from the same well. You're trying to write interesting songs." In a way, we were on the same pursuit, but I don't think you're lifting from me, and anyway, you're welcome to it, because everybody's lifting all the time. That's the way music grows and is shaped.'
The 71 year old is still an excellent performer and musicians continue benefiting from his illustrious 50+ year musical career.
Vampire Weekend are due to release their third album in May this year.
Enjoy.
15.01.13
The Paper Kites - Bloom
The lush vocals of The Paper Kites are enough to melt away the frosty clutches of Winter and help you indulge in the beautiful Summer weather we've been having in Australia, whether you live here or not.
Bloom is probaly the most famous of The Paper Kites' tracks from their debut EP Woodbine. They have since released a second EP this year and embarked on a national tour.
Keep an ear out for this incredibly talented bunch of Australian artists.
28.11.12
Youth Lagoon - Daydream (Noah Hyde Remix)
I'm about to release a compilation mix of remixes and it just occured to me that I haven't shared this track I discovered a few months back. Noah Hyde takes control of the mellow Daydream and transforms it into a dancefloor ready banger that still maintains its dreamy soundscape. 
Thankfully, the download link is still active so you can legally own a copy by clicking the link below. Enjoy!
Download - Daydream (Noah Hyde Remix)
27.10.12
| | |
| --- | --- |
| | If You Want Absofacto |
Absofacto - If You Want
This guy really needs to bring out an album. As far as I know Jonathan Visger (Absofacto) has only released one proper album but I feel as though a new album would really catapult this guy even further and help him build out a larger fanbase because let's face it, he makes terrific music. It's approachable and well-produced, it's memorable without being annoying and there is definitely a market for this kind of indie at the moment.
You can download this song and some other non-album releases from his Bandcamp.
Enjoy!
18.10.12
| | |
| --- | --- |
| | Take Me Home |
Germany Germany - Take Me Home
Canadian musician Drew Harris aka Germany Germany released this track as a freebie last year. It received plenty of positive feedback on Birp! and made Germany Germany another relatively unknown musical project get some attention and recognition. 
I love the first few minutes of rainfall and urgent guitar riffs before the song spirals to a thrash guitar climax, although that part has its charm too.
Enjoy.
Download - Take Me Home
25.09.12
Falling Star - Kid Cudi (R3K Remix)
This track came out one year ago (almost to the day) and it's resurfaced on my playlist.
Florence and The Machine composed the original track and the dreamy vocals of Florence Welch can still be heard through parts of Falling Star. DJ R3K has mashed Kid Cudi's vocals on the backing instrumental and the rest is history.
Kid Cudi's vocals compliment the synth and harp backing in an anthemic style typical of the American artist.
Enjoy
Download - Falling Star (R3K Remix)
17.08.12
Body Language - You Can
This dreamwave song is immersed in synth. The synth is everywhere, so if you aren't a fan of the synth, be warned that this song has synth, the whole synth and nothing but the synth. 
But synth aside, the vocals are steeped in a casual shoegaze style and the Brooklyn based outfit aren't afraid of experimenting with some pretty funky electronic melodies.
Enjoy.
12.08.12
| | |
| --- | --- |
| | An Animal Owen |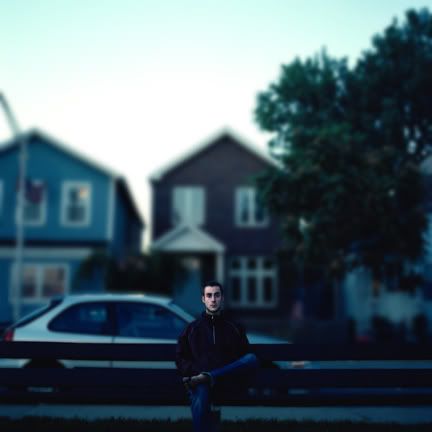 Owen - An Animal
The dreamy song arrangements and finger-picking instrumentation on Owen's latest album makes for a mesmerizing listen. The 9 tracks are well thought out, with Owen covering topics ranging from questioning God's existence, ambivalence to others, itchy feet and everything in between.
An Animal is one of the darker songs on an album with a cello serving as accompaniments to Owen's skilled guitarwork. The story has a sinister feel to it and it is told with honesty. I'd recommend this to fans of The Magic Lantern for the interesting structure. Lyrics below. Enjoy
I did my time, Endless days and nights
I paid for my sins so I could come back and sin again
I've seen the light, Burning hot and bright
It scorched my skin, I said f**k that and came back to sin again
I've been running like a convict across state lines
Looking for answers, An easy way out
An alibi, Free will for those who can afford it
The rest of us be damned
Free, I suppose, with help from your parents
But I can't change who I am
I've got twenty eyes on you and no place to put my hands
I keep my secrets buried beneath us, under deep soil and stones
Maybe God will save my soul, but in this world I'm an animal with clothes on
An animal with needs