listen. relax. enjoy.

14.04.13
| | |
| --- | --- |
| | I Saw the Sky The Flashbulb |
The Flashbulb - I Saw The Sky
The prolifically gifted musician The Flashbulb (aka Benn Jordan) is a man of many talents. He is a master drummer, drum programmer, pianist, guitarist and accomplished producer. The man is so musically gifted he has also opened up a music studio in his home city of Chicago. 
I Saw The Sky is from Hardscrabble, Benn's 13th album under his Flashbulb moniker (and third album he released last year).
Whether it is the bipolar disorder that fuels his creative drive, or his highly attuned senses, Benn's artistic works are engrossing and immersive. His unique brand of downtempo, often orchestral breakbeat music is what I like to consider (at the risk of being called a musical snob) high art escapism.
Check out the beautifully filmed video for I Saw The Sky here.
Enjoy
29.03.13
| | |
| --- | --- |
| | Evening Ceremony Active Child |
Active Child - Evening Ceremony
One reason to be thankful for Stephanie Meyer is that despite writing some inexcusably trashy vampire-romance books, her Twilight franchise has garnered some impressive soundtracks. The latest of her books to be remade into a movie will be The Host. 
Active Child has released Evening Ceremony for the soundtrack and it is a low-key, ambient piece with a layered production style that makes for the perfect accompaniment to the falsetto of Pat Grossi.
Thankfully, you don't have to like Twilight to appreciate this.
Enjoy.
28.01.13
| | |
| --- | --- |
| | Stormy Weather (LarryOh Remix) Little Dragon |
Little Dragon - Stormy Weather (LarryOh Remix)
For those of you who don't know, Little Dragon are a quartet out of Sweden who specialise in innovative electronica. Aside from having the amazing Yukimi Nagano as the lead singer, they also experiment with soudscapes to great effect. My two favourite songs from the group, Twice and Ritual Union are good places to get acquainted with the band.
The Stormy Weather (LarryOh Remix) certainly acknowledges their relaxing sound and draws on samples to reconstruct a dreamwave tune certain to soothe you after a hard day at work or on a night time drive.
According to Pigeons and Planes, this track was available for free download, but I can't find any link to suggest that is the case. I suppose you'll have to get creative in working out another way to secure a copy.
Enjoy.
21.01.13
| | |
| --- | --- |
| | Cirrus Bonobo |
Bonobo - Cirrus (radio rip)
Bonobo has a reputation for being one of the premier ambient / electronic producers in the world. This is a reputation that has been building for several years and there are more and more fans anticipating the man's next move.
Thankfully, three years after releasing his last original album Black Sands, Bonobo has returned with Cirrus, premiering the tune of Giles Peterson's BBC Radio 6 show and rumour has it that he is due to release a new album in 2013. 
The track features complex percussion and predominantly live instrumentation that has been masterfully mixed to create a minimalist tune. The end result is Cirrus. One listen to this song will induce the same brain wave frequency patterns as mediation. Unfortunately that state of mind will be broken by Giles Peterson talking over it.
Keep your ears peeled for the legitimate copy when it is released later this year.
Enjoy.
21.12.12
| | |
| --- | --- |
| | Let U Of Oceans |
Of Oceans - Let U
If you haven't already heard Of Oceans' song In Love, Not Limbo, I'd recommend that you check it out immediately. 
If you are familiar already, then you'll be able to appreciate that Of Oceans set the standard pretty high when they released In Love, Not Limbo back in December 2010. Since then, I've had some difficulty following the more experimental material from their catalogue, that was, until recently.
The group has just released the debut single Let U, from the upcoming album Summercraft. Let U is a dreamy track that will wash over your senses until the 1:20 mark when the throbbing beat drops and some pulsating synths gravitate around the heartbeat of the drum. The song definitely incorporates a Summery feel and will make for a sunny accompaniment to your latest playlist, or your visits to the beach in the warmer weather.
Enjoy.
10.10.12
Shigeto - Ann Arbor Parts 3 & 4
As much as I would love to claim that I know about Shigeto, truth is I'm not really familiar with his story, back catalogue or other mumbo jumbo. But I do know that he makes great electronic music.
A little glitchy, a little jazzy, a little sample-based and a little ambient all rolled into a sumptuous track. Brimming with rich textures and subtle flourishes of production wizardry, Ann Arbor parts 3 & 4 makes for an enchanting listen.
Enjoy.
22.08.12
Leaves of Green - Caving In
Holy guacamole James Madole (aka Leaves of Green), your falsetto is incredible. Are you and Bon Iver related? 
The up and coming 21 year-old songwriter has wasted no time recording a debut album and releasing two non-album singles in the course of a year. If Caving In is anything to go by, you can expect Leaves of Green's future material will start turning heads internationally. 
Download - Caving In (name your price on Bandcamp)
7.08.12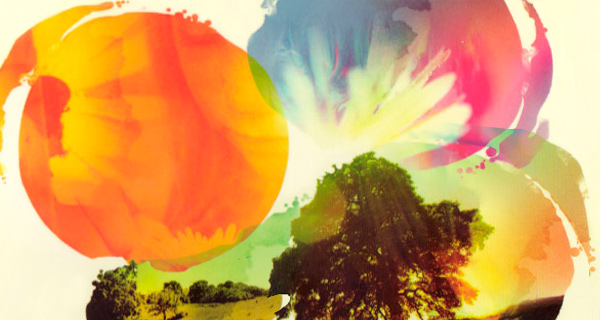 Tycho - Past is Prologue (feat. Casey Chanatry)
I was originally planning to blog about the Tycho classic original version of this song, that was until I gave this version a listen and reconsidered.
Casey Chanatry has kept the original Tycho part of the recording relatively intact, save for his additional guitar playing which has been layered on top. The guitar incorporates  some romantic chord harmonising that is reminiscent of Santana in his prime.
The free association guitar playing is soothing and as always Tycho delivers top notch downtempo.
Enjoy.
Download - Past is Prologue (feat. Casey Chanatry)