listen. relax. enjoy.

28.02.13
| | |
| --- | --- |
| | Ain't The Blues Intuition & Equilibrum |
Intiuition & Equilibrum - Ain't The Blues
Californican emcee Intuition is no stranger to the ill chill pill, having come to our attention back in 2011 when he released his free mixtape, I Ruined These Songs For You Too. 
He recently released this new track with Equilibrium presumably on production duties and the subject matter is melancholic, introverted and thought-provoking. Check it out and enjoy.
21.02.13
| | |
| --- | --- |
| | Chix Jai Paul |
Jai Paul - Chix
One of the most promising r&b acts from the 00s and the 10s is Jai Paul. He has such a revolutionary approach to production, fusing symphonic synthesizers, an etherial voice and a mysterious persona that would make the most reclusive hermit seem like a showpony. 
Like the limelight Jai Paul has recieved so far, Chix is short-lived. The 50 something second track is over before it can really morph into a fully recognised song but there is more than enough presence and feeling behind the song than 94% of music on the radio at the moment.
If you aren't up to speed with Jai Paul's criminally short catalogue of demos and leaks, I suggest you get acquainted with the recently released (or leaked?) mixtape Everlasting which features all of the music he has made that has surfaced to date. 
You can download all 10 tracks for free from here and finish off the mix in 20 minutes flat. Much more efficient than the speed it has taken Jai Paul to actually make the music. Listen to this in the meantime, as we can only hope against hope that an album does eventually does materialise from the incognito British icon.
Enjoy.
12.01.13
Frank Ocean - Pink Matter Remix (Featuring OutKast)
Okay, okay, okay. This feature spot on Frank Ocean's Pink Matter probably isn't the type of collaboration most OutKast fans are looking for. It's not upbeat, it's not radio friendly or crunk and it is emotionally heavy. But that won't stop me getting excited.
Frank Ocean's signature melancholic crooning is dark. At times it is detached, at times it is despairing and vacant and all of these textures are observations made without really trying to decipher the ambiguous intelligent lyrics. Big Boi's verse is straightforward, vividly depicting voyeuristic perversion and André 3000's is somewhere in between the other two artists.
For the moment, this track is still available for free download by following the link below and navigating the (downward arrow) link.
Download - Pink Matter Remix
23.10.12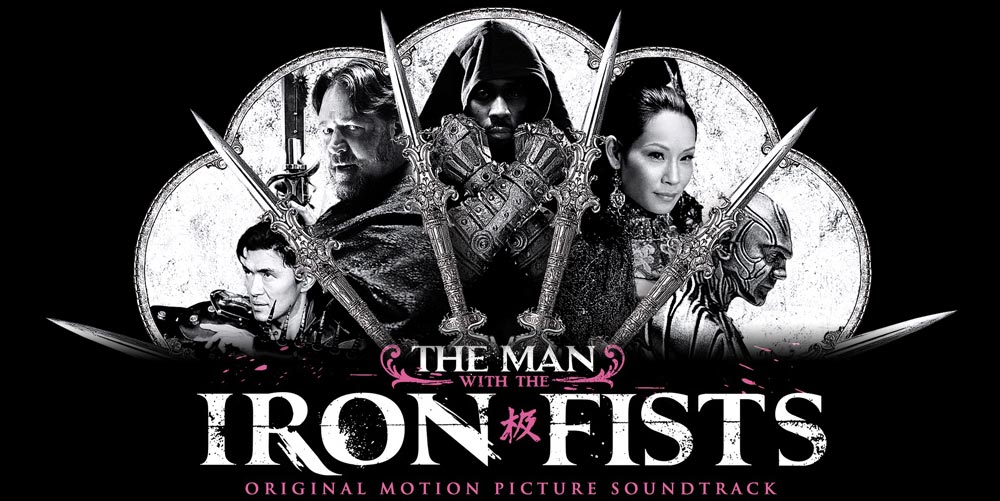 The Revelations - I Forgot To Be Your Lover (feat. Tre Williams)
The Revelations and Tre Williams have done an amazing job covering William Bell's timeless track I Forgot To Be Your Lover. The song features on The Man With The Iron Fists soundtrack alongside an all star cast of artists and many Wu Tang Clan affiliates.
The album is surprisingly soulful for a kung-fu film. This is thanks to RZA's executive production which shines through on this track alongside producer Bob Perry. Hip hop fans will recognise the opening guitar riff which has been tastefully sampled by the likes Dialated Peoples, People Under The Stairs, Ludacris and Pete Philly & Perquisite to name a few.
20.08.12
Gramatik Vs. The Beatles - Don't Let Me Down 2012
Whenever I hear of a project involving The Beatles' songs in any way, I'm always incredibly wary that the rendition won't be a complete screw up. That means covers, mashups, remixes, samples and live versions all come under close scrutiny and high expectations. I always hope against hope that the remake won't be an insult to the legacy of the greatest band that has probably ever existed. So naturally, when I cam across this track by Slovene / American producer Gramatik, I was very suspicious - not least because he put his name before The Beatles and included a 'Vs' to in the title of the collaboration.   
Luckily, Don't let Me Down 2012 has been given the big thumbs up. Gramatik has blurred the lines between the original and the rework. He explains the process
So, back in 2006 when I was still rapping (in Slovene), I sampled "Don't Let Me Down" by The Beatles and later on recorded lyrics over it. The beat was very simple, adapted for rap vocals so I decided to revisit it, remove my raps and add a bunch of other live instruments, synths and samples to it, so you guys can enjoy it in instrumental form without it being boring. It's a downtempo hip-hop flavored banger that continues the evolution of collage sampling combined with live instrumentation and synthesis. Hope you guys like it.
I also hope you like it. 
Download - Don't Let Me Down 2012
7.08.12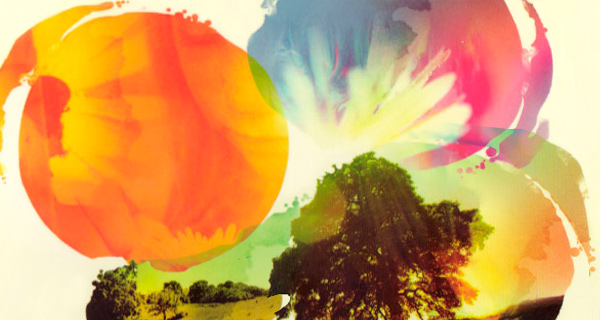 Tycho - Past is Prologue (feat. Casey Chanatry)
I was originally planning to blog about the Tycho classic original version of this song, that was until I gave this version a listen and reconsidered.
Casey Chanatry has kept the original Tycho part of the recording relatively intact, save for his additional guitar playing which has been layered on top. The guitar incorporates  some romantic chord harmonising that is reminiscent of Santana in his prime.
The free association guitar playing is soothing and as always Tycho delivers top notch downtempo.
Enjoy.
Download - Past is Prologue (feat. Casey Chanatry)
29.05.12
| | |
| --- | --- |
| | Dayglo Reflection (feat. Lana Del Rey) Bobby Womack |
Bobby Womack feat. Lana Del Rey- Dayglo Reflection 
Yesterday Bobby Womack released the third leak, Dayglo Reflection, from his upcoming album.
Produced by Damon Albarn (of the Gorillaz) and Richard Russell, this jazzy duet features the ever divisive Lana Del Rey and it is the third track to surface from The Bravest Man In The Universe, Bobby's first album in the last 18 years.
It's a bold collaboration between musical camps but it features a classy and likable arrangement that comes complete with touches of orchestration.
Enjoy.
(Source: stereogum.com, via musicmeds)
19.05.12
| | |
| --- | --- |
| | Ain't No Sunshine [Feat. Joe Gil] Opus Orange |
Interview with PB from Opus OrangeOpus Orange 
are an indie-surf-pop band based out of California. Fronted by music producer 
Paul Bessenbacher
, the group make unmistakably catchy music that resonates with you after just a single listen. Their latest single is a contemporary rendition of 
Bill Withers
' 
Ain't No Sunshine
 that showcases Paul's knack as a producer. The sustained keys and haunting backing vocals create a cloudy atmosphere while 
Joe Gil
's smooth vocals sprawl the cool bluesy mood that is also present in the original. Paul had a chat to us about his musical projects and shed some light on
 Ain't No Sunshine
.
Q1
. 
Could you explain how the band came to be called Opus Orange?
PB: Frederic Chopin
's "fantasie impromptu", 
Opus
 66
Charles Mingus
' "
orange
 was the color of her dress"
Q2
. 
Does living in California contribute to the beachy sound in much of your music or is it coincidence?
PB
: Living in California must somehow contribute to the beachy sound, but yes, it is a coincidence. Since picking up a ukulele for backpacking in the woods (due to it's light weight and small size), it became quickly apparent just how inherently "beachy" sounding it is, wherever it might be played (like at the top of mount whitney, miles away from any beach).  Though the ukulele initially helped color the sonic palate for the early songs, its energy is still evident in its absence (like in C
rystal Clear
 or 
That Is To Say
).
Q3
. Ain't No Sunshine 
is a classic. Could you tell us about what it means to you?
PB:
 While we're on the subject of California, it seems the sun is almost always shining here.  This song captures the fact that it can still be clouded by someone's absence. The lyrics help this resonate in their simplicity.  when covering such a gem like
 Bill Withers'
 classic, it's essential to look at it from a different perspective than the original, while still giving it the reverence it deserves. 
Joe Gil
's voice is a great fit for this song, and we wanted the track to let it shine through.
Q4.
Any plans to release a full length LP in the future?
PB:
 While a full-length LP would be an incredibly fun project, we've been excited about producing music in smaller singles and EP's. Often longer projects can get bogged down with overthought (not really a word, but it should be) and overproduction. So to always keep creating and pushing our sound while still releasing cohesive projects, we have found it creatively liberating to keep the projects smaller. Our next four song EP (currently being mixed) is completely tracked to 2-inch analog tape. It will hopefully be released within the next few months. Also with producing other artists, like 
Joe Gil, Emy Reynolds, 
and
 Eleni Mandell,
 it's really great to have a sort of tunnel vision to make a single song the best that it can be with that particular artist. That being said, we definitely hope to someday have the time to do a full-legnth release.
Q5.
Who are 5 artists you're listening to at the moment?
PB:
St. VincentThe WalkmenThe PixiesRadioheadRichard Buckner
Thanks to Paul for the interview. You can listen to and buy music from 
Opus Orange
 via their 
Bandcamp
 website. 
Ain't No Sunshine
 will be made available there in the very near future.