listen. relax. enjoy.

14.05.13
Four Tet - Unspoken (original version)
Unspoken originally contained a sample of Tori Amos. But because Four Tet could not get the sample cleared, he had to change the original version so it could be released on his sophmore LP Rounds. 
Today (ten years after Rounds was released) he tweeted a link to the original 9 minute version along with a download link. What a champ!
Download - Unspoken (original version)
6.05.13
| | |
| --- | --- |
| | Sapphire Bonobo |
Bonobo - Sapphire
Finding a song to feature from Bonobo's new album proved to be difficult. The entire LP is a cohesive unit with different textures and cultures like an organic plant growing more luscious with every listen.
I have however, settled on Sapphire for no other reason, other than it was playing when I began writing this. The song features just before the halfway mark and it is nothing less than you would expect from Britain's elite DJ/producer. It is the kind of song you could play to your mother in law, your teenage hipster nephew, or your neighbour's ant colony. In other words, I think few people would find Bonobo's new album difficult to refuse or dispute.
I highly recommend The North Borders to lovers of all music. Released last month, Bonobo's fifth album is all killer no filler and a definite venture into downtempo bliss.
Enjoy.
30.04.13
| | |
| --- | --- |
| | Always Like This Bombay Bicycle Club |
Bombay Bicycle Club - Always Like This
BBC are no strangers to the ill chill pill. We have been following the group's movements since, well, since we discovered this song really.
The 2009 single launched the British band into worldwide stardom and won them a huge fanbase which has been propped up by three consistent album releases. Always Like This is still regarded a favourite and with very good reason. 
If you haven't already fallen in love with this tune, now is your chance.
Enjoy.
14.04.13
| | |
| --- | --- |
| | Crush (Jennifer Paige cover) Jai Paul |
Jai Paul - Crush (Jennifer Paige cover)
Holy guacamole Batman!
Jai Paul, one of my most highly anticipated artists has just released his debut album unannounced, six years after premiering his first track BTSTU.
The unconventional approach in which he's released it is nothing short of what I have come to expect from the mysterious England-based artist. The untitled tracks have been uploaded onto Bandcamp without any warning from Jai Paul's record label XL. Blogs are speculating on the authenticity of the album, but people familiar with the Everlasting demo leaks will recognise many of the mastered versions of material that has previously surfaced on the internet (such as his hit Jasmine).
The album is spliced full of obscure film dialogue and skits but there are still plenty of gems to be found on the album. One highlight on the album is Track 7, thought to be a cover of Jennifer Paige's 1998 pop single, Crush. You can check out the rest of the album here. 
Download - Crush
10.04.13
| | |
| --- | --- |
| | Soul Killing Ting Tings |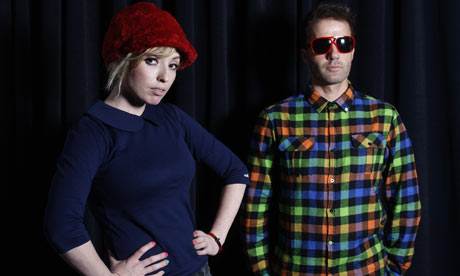 The Ting Tings - Soul Killing
The Ting Tings, who could have been easily dismissed as a pop throwaway group after releasing the irritating single That's Not My Name in 2008. The British duo consists of Katie White and Jules De Martino and they have more skill than many casual listeners might have known. I admittedly had no idea who they were until I heard this track from their second album Sounds From Nowhereville which came out around this time last year.
To be perfectly honest, since downloading Soul Killing upon its release, I haven't properly explored their other work together and I am dubious whether there will be a song I like better than this one. It has an upbeat reggae beat and enough variation to make it a worthy of plenty more listens one year on.
Enjoy.
31.03.13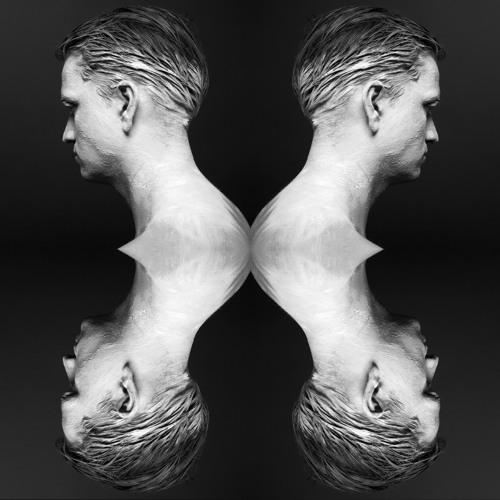 Fyfe - Lies
Paul Dixon, otherwise known as Fyfe, is an artist I've been meaning to share for a while now. He has developed quite a following with tracks like St Tropez and Solace.
The London-based musician approaches his music with an interesting and sparse arrangement. This one is also available for free download, so if you feel that you'd like to grow better acquainted with Fyfe, you can do so before his debut EP Solace is released on April 8th.
Download - Lies (link to FB page)
24.03.13
| | |
| --- | --- |
| | Heat Division Dauwd |
Dauwd - Heat Division
Deep sea IDM at its finest. Let DJ Dauwd's progressive post-garage music soothe you on your Sunday night.
The recently released track Heat Division is just the thing to prepare you for the week ahead. The minimalist moody textures of the track are sure to appeal to any fan of electronica.
Enjoy.
Download - Heat Division
7.03.13
| | |
| --- | --- |
| | Lately Massive Attack |
Massive Attack - Lately

A couple of years ago, I'd been out with a group of friends in Melbourne for far longer and later than I'd anticipated. Home by 1am? Add four hours on to that and you'd be closer to the truth. Despite my sleep-deprived state, this track from Massive Attack's 1991 debut managed to wade its way through the fog and into my memory during the eventual car-ride home. Too tired to bother asking what the track was, I noted some lyrics down and vowed to Google them when I was a little less narcoleptic.

Blue Lines is critically regarded as one of the best trip-hop albums of the early 90's, but with tracks such as Unfinished Sympathy and Daydreaming receiving the most attention, this gentle penultimate number may slip past many radars.

Whilst now a partnership of Robert Del Naja and Grant Marshall, the Blue Lines-era membership included a third lad from Bristol - Andy Vowles. The beauty of Lately lies in its simplicity - effortlessly laid-back, but without being boring - evidenced in the fact that it grabbed my attention rather than sent me to sleep during our first encounter.

Shara Nelson was something of a fourth member during the recording of Blue Lines, co-writing tracks and lending vocals, and it is her voice that leads the way, guiding the listener through the murky bass and well-timed industrial hammers of Lately.
I'll always associate this track with nighttime, but it can be enjoyed any time of day - particularly during this season, for, like Shara, summertime always gives me the blues too.

~R.