listen. relax. enjoy.

23.05.13
| | |
| --- | --- |
| | Said And Done Jeff Pianki |

Jeff Pianki - Said and Done
I have to give full credit to the bloggers at My Folking Heart for introducing me to the music of Jeff Pianki. He is truly a sensational songwriter and I believe that his gift for music has enriched many people's lives.
This track was released in late 2011. I read that Jeff is getting back in to the studio to record more music soon, but until then, enjoy a free download of this track and enjoy.
Download - Said and Done
(Source: kierstenmh, via myfolkingheart)
19.05.13
Shakey Graves - Unlucky Skin
The popularity of the banjo has been steadily on the rise since Mumford and Sons launched to international stardom in 2011. Not to say that banjo music ever really died, but it has certainly seen a revival in the popular collective conscience.
Banjos aside, I just came across a video by Shakey Graves, who is decribed as a "gentleman from Texas." There has been a horror-esque video collaboration made with Fool's Road for the song which recently featured on Pigeons and Planes.
Enjoy.
Download - Unlucky Skin
14.05.13
Four Tet - Unspoken (original version)
Unspoken originally contained a sample of Tori Amos. But because Four Tet could not get the sample cleared, he had to change the original version so it could be released on his sophmore LP Rounds. 
Today (ten years after Rounds was released) he tweeted a link to the original 9 minute version along with a download link. What a champ!
Download - Unspoken (original version)
14.05.13
Kydd - Missing Elements
Rapper Kydd really taps into the subconscious regions of the brain with this tune. The hypnotic beat is best enjoyed with headphones on or submerged in a bath (but not both for obvious reasons!). The unorthodox offbeat bassline and percussion add to the mysterious feel of the track.
The video is also incredible. The concept clip depicts life and death while flirting with mystic symbolism. 
Download - Missing Elements
16.04.13
| | |
| --- | --- |
| | 17 (Youth Lagoon Cover) Astronauts, etc. |
Astronauts, etc. - 17 (Youth Lagoon Cover)
Astronauts, etc. has really made a lovely cover of Youth Lagoon's 17. This track is the kind of song you can listen to over and over again when you are tired out of your mind and it will soothe you like a full brain massage through your earlobes. The raw vocals and live sound make the impact of this song far more immediately emotional than more polished recordings.
Just like Tim Fitz, this DIY musician has shown a proficiency dubbing over the top of the tracks he has laid down to essentially play the entire song solo.
You can check out more of Astronauts, etc.'s work on his Soundcloud page which includes plenty more free downloads. Enjoy.
Download - 17
14.04.13
| | |
| --- | --- |
| | Crush (Jennifer Paige cover) Jai Paul |
Jai Paul - Crush (Jennifer Paige cover)
Holy guacamole Batman!
Jai Paul, one of my most highly anticipated artists has just released his debut album unannounced, six years after premiering his first track BTSTU.
The unconventional approach in which he's released it is nothing short of what I have come to expect from the mysterious England-based artist. The untitled tracks have been uploaded onto Bandcamp without any warning from Jai Paul's record label XL. Blogs are speculating on the authenticity of the album, but people familiar with the Everlasting demo leaks will recognise many of the mastered versions of material that has previously surfaced on the internet (such as his hit Jasmine).
The album is spliced full of obscure film dialogue and skits but there are still plenty of gems to be found on the album. One highlight on the album is Track 7, thought to be a cover of Jennifer Paige's 1998 pop single, Crush. You can check out the rest of the album here. 
Download - Crush
2.04.13
| | |
| --- | --- |
| | All Summer Long Horrorshow |
Horrorshow - All Summer Long (Live)
And i still think of your face everytime it rains and I wonder
In a different time and place could we find our way to one another?
Solo MC from Horrorshow really crystalised the sentimental feeling of chance encounters and forlorn teenage infatuation when he penned All Summer Long from the group's 2008 debut album The Grey Space.
On an album that features some heavy topics, such as depression, losing loved ones and finding hope, All Summer Long brightens the corners of The Grey Space and makes the listener feel what it's like to be 16 and in love again.
To reward their fans on the four year gap since their last studio full-length, Horrorshow have decided to release a free live album, Live At the Spiegeltent. The generous act is also a calculated move to excite old fans and win over casual listeners before the group release their third album later this year.
Enjoy.
Download - Live At the Spiegeltent (album)
31.03.13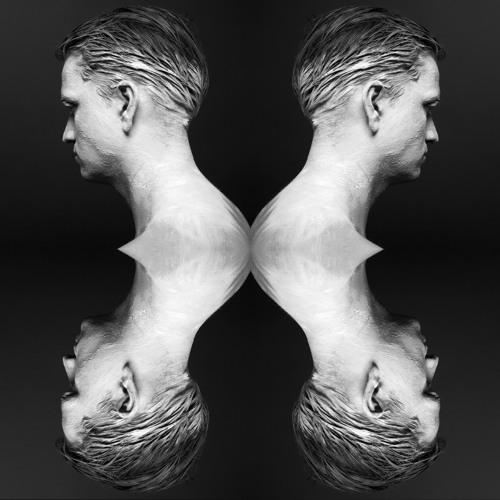 Fyfe - Lies
Paul Dixon, otherwise known as Fyfe, is an artist I've been meaning to share for a while now. He has developed quite a following with tracks like St Tropez and Solace.
The London-based musician approaches his music with an interesting and sparse arrangement. This one is also available for free download, so if you feel that you'd like to grow better acquainted with Fyfe, you can do so before his debut EP Solace is released on April 8th.
Download - Lies (link to FB page)