listen. relax. enjoy.

14.05.13
Four Tet - Unspoken (original version)
Unspoken originally contained a sample of Tori Amos. But because Four Tet could not get the sample cleared, he had to change the original version so it could be released on his sophmore LP Rounds. 
Today (ten years after Rounds was released) he tweeted a link to the original 9 minute version along with a download link. What a champ!
Download - Unspoken (original version)
6.05.13
| | |
| --- | --- |
| | Sapphire Bonobo |
Bonobo - Sapphire
Finding a song to feature from Bonobo's new album proved to be difficult. The entire LP is a cohesive unit with different textures and cultures like an organic plant growing more luscious with every listen.
I have however, settled on Sapphire for no other reason, other than it was playing when I began writing this. The song features just before the halfway mark and it is nothing less than you would expect from Britain's elite DJ/producer. It is the kind of song you could play to your mother in law, your teenage hipster nephew, or your neighbour's ant colony. In other words, I think few people would find Bonobo's new album difficult to refuse or dispute.
I highly recommend The North Borders to lovers of all music. Released last month, Bonobo's fifth album is all killer no filler and a definite venture into downtempo bliss.
Enjoy.
14.04.13
| | |
| --- | --- |
| | I Saw the Sky The Flashbulb |
The Flashbulb - I Saw The Sky
The prolifically gifted musician The Flashbulb (aka Benn Jordan) is a man of many talents. He is a master drummer, drum programmer, pianist, guitarist and accomplished producer. The man is so musically gifted he has also opened up a music studio in his home city of Chicago. 
I Saw The Sky is from Hardscrabble, Benn's 13th album under his Flashbulb moniker (and third album he released last year).
Whether it is the bipolar disorder that fuels his creative drive, or his highly attuned senses, Benn's artistic works are engrossing and immersive. His unique brand of downtempo, often orchestral breakbeat music is what I like to consider (at the risk of being called a musical snob) high art escapism.
Check out the beautifully filmed video for I Saw The Sky here.
Enjoy
31.03.13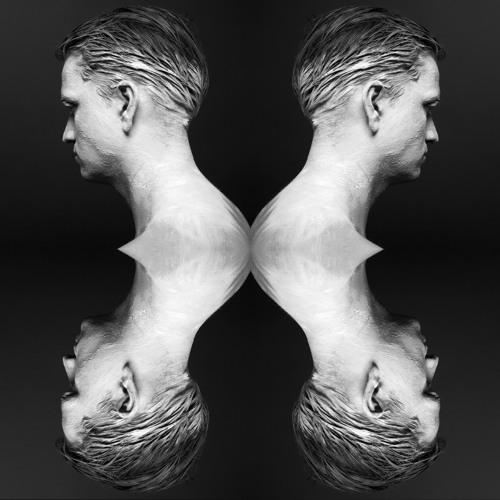 Fyfe - Lies
Paul Dixon, otherwise known as Fyfe, is an artist I've been meaning to share for a while now. He has developed quite a following with tracks like St Tropez and Solace.
The London-based musician approaches his music with an interesting and sparse arrangement. This one is also available for free download, so if you feel that you'd like to grow better acquainted with Fyfe, you can do so before his debut EP Solace is released on April 8th.
Download - Lies (link to FB page)
29.03.13
| | |
| --- | --- |
| | Evening Ceremony Active Child |
Active Child - Evening Ceremony
One reason to be thankful for Stephanie Meyer is that despite writing some inexcusably trashy vampire-romance books, her Twilight franchise has garnered some impressive soundtracks. The latest of her books to be remade into a movie will be The Host. 
Active Child has released Evening Ceremony for the soundtrack and it is a low-key, ambient piece with a layered production style that makes for the perfect accompaniment to the falsetto of Pat Grossi.
Thankfully, you don't have to like Twilight to appreciate this.
Enjoy.
24.03.13
| | |
| --- | --- |
| | Heat Division Dauwd |
Dauwd - Heat Division
Deep sea IDM at its finest. Let DJ Dauwd's progressive post-garage music soothe you on your Sunday night.
The recently released track Heat Division is just the thing to prepare you for the week ahead. The minimalist moody textures of the track are sure to appeal to any fan of electronica.
Enjoy.
Download - Heat Division
22.03.13
| | |
| --- | --- |
| | Turn Around The Postal Service |
The Postal Service - Turn Around
In case you haven't already seen the plethora of postings on the internet today, The Postal Service have leaked the second unreleased song from the 10th anniversary rerelease of the group's only album Give Up. The first taste we had of any new material was A Tattered Line of String in February.
Turn Around is not exactly new. It was shelved at the time the group recorded the rest of Give Up in 2003, but now the song has been revamped for the deluxe edition which is scheduled for release on April 9th.
Enjoy.
12.03.13
| | |
| --- | --- |
| | You Can't Go Home Again DJ Shadow |
DJ Shadow - You Can't Go Home Again
The king of sampling DJ Shadow is often known for his standout debut album Endtroducing which obliterated the arguments of anyone still seriously contesting the legitimacy of sampling as an art form. But his second full length studio effort The Private Press tends to be brushed aside from public consciousness despite it being equally as strong as Endtroducing. 
What The Private Press lacks in breaking new ground it makes up for in innovation and further experimentation. It is hard to pinpoint what it is that makes the album so incredible; perhaps it is the experience of being transformed to an unpredictable and exciting new soundscape with each track. This is definitely not 3 minute pop song territory, and DJ Shadow challenges the listener's expectations by shifting focus and pushing boundaries with every new sample he uses.
Photo of DJ Shadow and fellow Quannum artist Chief Xcel in 1995.
Download - You Can't Go Home Again (control-click, save as)