listen. relax. enjoy.

14.04.13
| | |
| --- | --- |
| | Crush (Jennifer Paige cover) Jai Paul |
Jai Paul - Crush (Jennifer Paige cover)
Holy guacamole Batman!
Jai Paul, one of my most highly anticipated artists has just released his debut album unannounced, six years after premiering his first track BTSTU.
The unconventional approach in which he's released it is nothing short of what I have come to expect from the mysterious England-based artist. The untitled tracks have been uploaded onto Bandcamp without any warning from Jai Paul's record label XL. Blogs are speculating on the authenticity of the album, but people familiar with the Everlasting demo leaks will recognise many of the mastered versions of material that has previously surfaced on the internet (such as his hit Jasmine).
The album is spliced full of obscure film dialogue and skits but there are still plenty of gems to be found on the album. One highlight on the album is Track 7, thought to be a cover of Jennifer Paige's 1998 pop single, Crush. You can check out the rest of the album here. 
Download - Crush
14.04.13
| | |
| --- | --- |
| | I Saw the Sky The Flashbulb |
The Flashbulb - I Saw The Sky
The prolifically gifted musician The Flashbulb (aka Benn Jordan) is a man of many talents. He is a master drummer, drum programmer, pianist, guitarist and accomplished producer. The man is so musically gifted he has also opened up a music studio in his home city of Chicago. 
I Saw The Sky is from Hardscrabble, Benn's 13th album under his Flashbulb moniker (and third album he released last year).
Whether it is the bipolar disorder that fuels his creative drive, or his highly attuned senses, Benn's artistic works are engrossing and immersive. His unique brand of downtempo, often orchestral breakbeat music is what I like to consider (at the risk of being called a musical snob) high art escapism.
Check out the beautifully filmed video for I Saw The Sky here.
Enjoy
31.03.13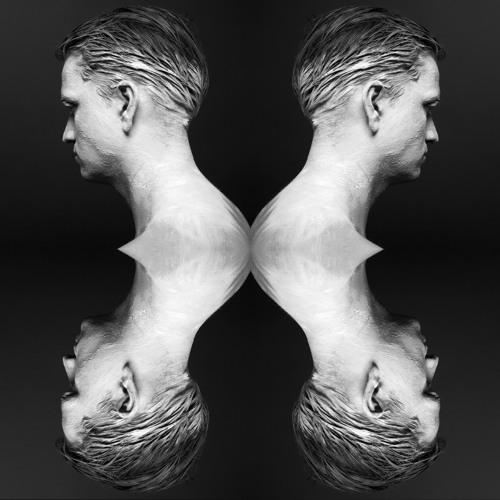 Fyfe - Lies
Paul Dixon, otherwise known as Fyfe, is an artist I've been meaning to share for a while now. He has developed quite a following with tracks like St Tropez and Solace.
The London-based musician approaches his music with an interesting and sparse arrangement. This one is also available for free download, so if you feel that you'd like to grow better acquainted with Fyfe, you can do so before his debut EP Solace is released on April 8th.
Download - Lies (link to FB page)
27.03.13
| | |
| --- | --- |
| | Up Much Higher Tim Fitz |
Tim Fitz - Up Much Higher
One of the most promising new Australian acts to catch my attention in the past year is Tim Fitz. The man has already released 3 EPs since 2011 that are worthy of high rotation on ye olde iPod.
If you aren't convinced that this song is up your alley, just check out his other releases on his bandcamp page. You really are spoiled for choice with the number of great tracks available. One of the beauties of his music is that no two tracks sound alike. There are a host of free and 'name your price' digital downloads available right now.
Fans of The Paper Kites will warm to this song very quickly and fans of more experimental production will surely enjoy Tim Fitz's other work.

Enjoy.
12.03.13
| | |
| --- | --- |
| | You Can't Go Home Again DJ Shadow |
DJ Shadow - You Can't Go Home Again
The king of sampling DJ Shadow is often known for his standout debut album Endtroducing which obliterated the arguments of anyone still seriously contesting the legitimacy of sampling as an art form. But his second full length studio effort The Private Press tends to be brushed aside from public consciousness despite it being equally as strong as Endtroducing. 
What The Private Press lacks in breaking new ground it makes up for in innovation and further experimentation. It is hard to pinpoint what it is that makes the album so incredible; perhaps it is the experience of being transformed to an unpredictable and exciting new soundscape with each track. This is definitely not 3 minute pop song territory, and DJ Shadow challenges the listener's expectations by shifting focus and pushing boundaries with every new sample he uses.
Photo of DJ Shadow and fellow Quannum artist Chief Xcel in 1995.
Download - You Can't Go Home Again (control-click, save as)
8.03.13
Pogo - The Planet
It has been a while since I heard from Perth producer Pogo, but I'm always interested in finding out more about his music since there is no DJ who samples quite like him. On his Disney remix series, he would often chop up dialogue into such tiny samples that the vocals were indistinguishable.
He has since gone on to sample everyday life and make music from cities around the world and even from his mother's gardening (on the track 'Gardyn'). 
This brand new song The Planet sees Pogo continue his offbeat approach to music in using a largely acapella basis with beatboxing and whistling. The track further proves Pogo to be an unconventional artist of many talents who isn't afraid to go against the grain and create a completely unique sound from the familiar and obscure.
Enjoy.
22.01.13
| | |
| --- | --- |
| | Such Great Heights The Postal Service |
The Postal Service - Such Great Heights
It's official!
After rumours of a Postal Service reunion tour started surfacing last month, I was skeptical, especially since Benjamin Gibbard dismissed any hint of reuniting in an interview with Spinner in October 2012 - "There are no plans to make a second record … I can't say that enough," he added. "I find that making music in computers involves a lot of mouse time … I don't have an aesthetic for that… I'm much more interested in playing music than creating it." He even went on to likening Death Cab For Cutie as a "living breathing organism" while The Postal Service by comparison was always just a "project".
However there has been a breakthrough.
The official lineup of the Coachella festival has not yet listed The Postal Service as one of the headline acts that will play across the three day festival, however the information has been confirmed on dozens of websites that the band will be performing. The Postal Service's label Sub Pop has also confirmed that there will be a 10 year anniversary reissue of the band's one and only record, Give Up. It is Sub Pop's second highest selling album to date in the indie label's incredible roster, only coming second to Nirvana's Bleach.
This is definitely exciting news for fans who have been waiting for any news from the band who stopped releasing any material together over 5 years ago. Even though there have been no claims that any new material will be recorded together, it will be definitely interesting to see if the 10 year anniversary edition of Give Up contains any previously unreleased gems.
18.01.13
Lorde - Bravado
Lorde is a songwriter from New Zealand who has just released her EP in December 2012. The Love Club EP is currently available for free in its entirety from her Soundcloud page.
One listen to Lorde will be enough to assure you that she is ready for the masses. Her EP features some excellent vocals with top notch production. Bravado showcases both of these.
Lorde effortlessly graces the track with multi-layered vocals to create a rich harmonised soundscape, warming the sparse backdrop of beats and synthesizers. Spread the word and help Lorde get some well-deserved attention.
Download - Bravado