listen. relax. enjoy.

23.04.13
James Devane - Rhubarb (Aphex Twin Cover)
I have no agenda.
I have no endorsements, no sponsors, no product placement on this website. I have never studied marketing or advertising. I have no interest in hype, in trending, in staying up to date with the most recent major label artist campaign push.
I have never sugarcoated or given my opinion of music lightly without careful contemplation and consideration on different elements and textures of the soundscape.
I don't listen to radio, I don't watch television and I have started falling out of the habit of attending social events for the sake of engaging in shallow conversations consisting of the same polite but generic questions and answers.
I don't listen to music to be social or antisocial, nor do I do it to develop a false sense of superiority or alienation from those around me. I do listen to music to stimulate my brain, to engage areas of my psyche that are both primitive and highly developed. I write about music not for any personal gain, but in the hope that I can share some amazing creative works with other appreciative listeners. I don't believe in altruism, or selflessness because I love sharing music with others and I vicariously feel a sense of joy in the process.
I often feel forced to talk a lot during the day, and far too often these spoken exchanges are dwarfed in terms of meaning, emotion, expression and understanding compared to the awesome communicative powers that music can have - which brings me to the end of my ramblings. At the end of the day, you can complain about the state of music today, or you can use your initiative and seek a world of undiscovered talent and a crowd of like-minded  people to share your appreciation with, rather than your own disappointments. 
Enjoy.
27.03.13
| | |
| --- | --- |
| | Up Much Higher Tim Fitz |
Tim Fitz - Up Much Higher
One of the most promising new Australian acts to catch my attention in the past year is Tim Fitz. The man has already released 3 EPs since 2011 that are worthy of high rotation on ye olde iPod.
If you aren't convinced that this song is up your alley, just check out his other releases on his bandcamp page. You really are spoiled for choice with the number of great tracks available. One of the beauties of his music is that no two tracks sound alike. There are a host of free and 'name your price' digital downloads available right now.
Fans of The Paper Kites will warm to this song very quickly and fans of more experimental production will surely enjoy Tim Fitz's other work.

Enjoy.
18.02.13
K'naan, J. Period & Bob Dylan - Don't Think Twice (Messengers Remix)
Not often does heartfelt folk and hip hop cross paths like this, which is why this version of Bob Dylan's Don't Think Twice is so special. When Somali/Canadian artist K'naan teamed up with mixtape extraordinaire J. Period in 2009 to create a mixtape, it soon became evident that the emcee/singer would draw on influences ranging generations, genres and continents to promote his message of peace.
Bob Marley and Fela Kuti join Bob Dylan as artists that have influenced K'naan's musical pursuits. In turn, he pays homage to all three musicians on The Messengers mixtape project, where this song appears.
The Messengers version of Don't Think Twice transcends age groups and musical preferences to appeal to people from all walks of life, and in doing so, enables the timeless music of Bob Dylan to be rediscovered by a new group of fans, while giving K'naan some well-deserved recognition.
15.01.13
The Paper Kites - Bloom
The lush vocals of The Paper Kites are enough to melt away the frosty clutches of Winter and help you indulge in the beautiful Summer weather we've been having in Australia, whether you live here or not.
Bloom is probaly the most famous of The Paper Kites' tracks from their debut EP Woodbine. They have since released a second EP this year and embarked on a national tour.
Keep an ear out for this incredibly talented bunch of Australian artists.
4.12.12
Alt-J (∆) - Taro
I had no idea how big Alt-J (∆) were as I was a little late to discover the band. The British quartet have received rave reviews since releasing their debut album An Awesome Wave in May this year. Needless to say, I came to discover that An Awesome Wave is indeed, awesome.
For those of you who have not already bought the album and begun worshipping the band, you should have a close listen of the album closer, Taro. The track is brimming with innovative production, middle eastern influences, a strings section and one of the most distinctive male vocalists to emerge from Britain this year (Joe Newman). The five minute slow burner has no dull moments with a sprawling, unpredictable melody and vocals that are hushed one moment and harsh the next.
I am genuinely mesmerised every time I listen to Taro. In this instance, you should definitely believe the hype when it comes to Alt-J (∆).
Download - Taro
3.12.12
| | |
| --- | --- |
| | Sleeping States Gregory And The Hawk |
Gregory And The Hawk - Sleeping States
Lately, I have been unable to stop listening to Gregory And The Hawk's new album Come, Now.
Sleeping States is the lead single from the new LP and it is an easy listen that revolves around a catchy chorus and Meredith Godreau's sweet vocals. Meredith's voice is hard to resist and she has a definite skill for songwriting. Her bedroom recordings are hardly lo-fi and Come, Now is definitely a CD worth purchasing. 
Recommended for fans of Emma Lousie and Stars
Enjoy.
18.11.12
| | |
| --- | --- |
| | Sodom, South Georgia Iron & Wine |
Iron & Wine - Sodom, South Georgia
Sam Beam aka the frontman of Iron & Wine is one of the singer/songwriters of our generation for the following reasons:.
- His introspective lyrics are witty and poignant.
- His hushed singing voice is evocative, distinctive and totally unique
- His music is not only thought-provoking, profound and affective but also beautiful to listen to.
Sodom South Georgia is a story about Beam's father passing away. Whether it is fictional or not, I'm not sure. Although the topic is dark, Beam manages to tell it in a way that is not depressing, but rather enlightening. His matter-of-fact depictions of scenery and a township at the time of his passing is vivid. By the end of the song, we are shown that life moves on - which reflects the theme of life on the album Our Endless Numbered Days, from which this song appears.
Enjoy.
23.10.12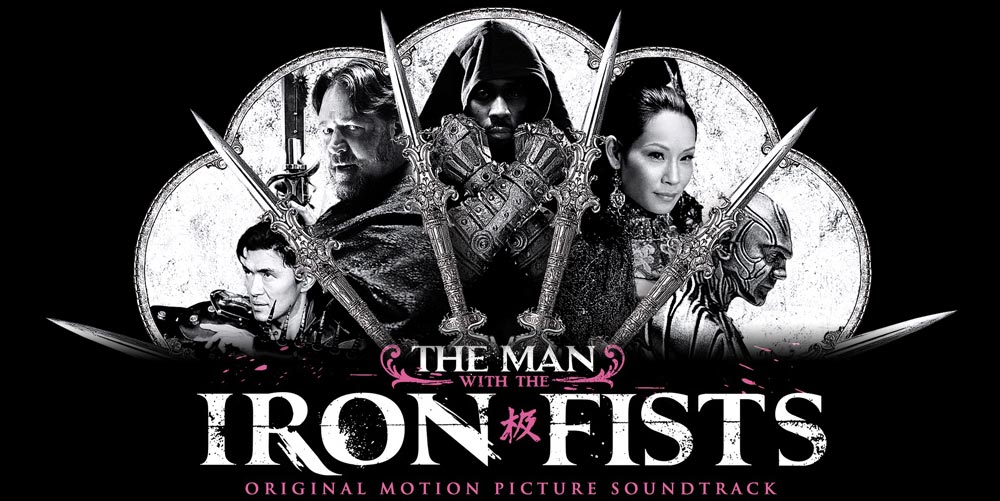 The Revelations - I Forgot To Be Your Lover (feat. Tre Williams)
The Revelations and Tre Williams have done an amazing job covering William Bell's timeless track I Forgot To Be Your Lover. The song features on The Man With The Iron Fists soundtrack alongside an all star cast of artists and many Wu Tang Clan affiliates.
The album is surprisingly soulful for a kung-fu film. This is thanks to RZA's executive production which shines through on this track alongside producer Bob Perry. Hip hop fans will recognise the opening guitar riff which has been tastefully sampled by the likes Dialated Peoples, People Under The Stairs, Ludacris and Pete Philly & Perquisite to name a few.