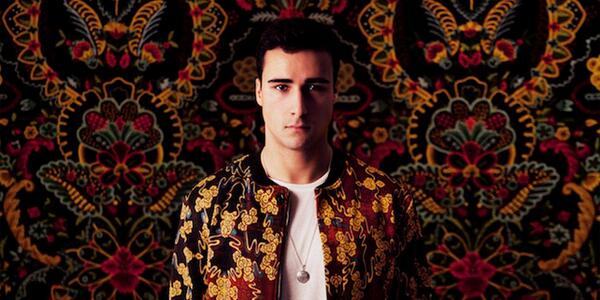 Ben Khan - Youth
Ben Khan quickly created a buzz when he released Drive Part 1 last year. Pitchfork magazine even awarded him the prestigious Best New Music award. His recently released 1992 EP consists of all four of his publicly available leaked tracks and has already received almost unanimous praise from music critics for his innovative new sound.
Today, Ben Khan dropped the visuals to Youth. While it is an amazing effort for the youngster from the UK, I still feel that Jai Paul deserves more praise for pioneering the distorted, seemingly unmastered production style that Khan  seems to draw inspiration from. (I'm not alone making this comparison between these artists). If only Jai would hurry up and release more 'official' material!
Ben Khan - Eden
While continuing to hunt down clues leading to Jai Paul's mysterious identity, I came across another London resident musician Ben Khan. Looks like pretending to be a private ivestigator paid off for different reasons.
Rumour on the trolls of some random Kanye West fan blog, linked Jai Paul's identity to that of Ben Khan. Relatively little is known about both recording artists, and both tend to have a flair for psychedelic beats that sound like they have been mastered through a dirty distorted filter. (For other ridiculous descriptions of the song just check the excessive hashtagging below) 
I am frankly shocked with the number of similarities these seemingly one of a kind musos have in common with one another. The only discernible difference between styles I can determine at this stage is that Jai Paul tends to opt for a higher octave in his singing and Ben Khan looks a little younger in his scarce internet pics. But who's to say Paul isn't just continuing to push the envelope on this track and develop a pseudonym to continue being able to veil his identity (which he has seemed fairly dead set on maintaining at this stage in his career).  
Either I (and others) am/are becoming delusional with anticipation of an official album release, or there are some uncanny similarities between Paul and Ben Khan…
Séyi - Icecold (feat. my flatmate)
Since my personal laptop was stolen a few days ago I have felt partially immobilised. The fact that I cannot update my iPod with songs like this make it particularly difficult.
Séyi is a singer coming from Birmingham, England. The production sounds a little like Jai Paul, without the unpredictable mastering. Icecold is definitely an exercise in melancholia, building from intimate guitar chords, however the flurries of synth and distorted backing vocals alone keep the experience interesting and enjoyable. 
From all accounts, my flatmate actually does seem to be Séyi's flatmate.

Enjoy!
Jai Paul - Crush (Jennifer Paige cover)
Holy guacamole Batman!
Jai Paul, one of my most highly anticipated artists has just released his debut album unannounced, six years after premiering his first track BTSTU.
The unconventional approach in which he's released it is nothing short of what I have come to expect from the mysterious England-based artist. The untitled tracks have been uploaded onto Bandcamp without any warning from Jai Paul's record label XL. Blogs are speculating on the authenticity of the album, but people familiar with the Everlasting demo leaks will recognise many of the mastered versions of material that has previously surfaced on the internet (such as his hit Jasmine).
The album is spliced full of obscure film dialogue and skits but there are still plenty of gems to be found on the album. One highlight on the album is Track 7, thought to be a cover of Jennifer Paige's 1998 pop single, Crush. You can check out the rest of the album here. 
Download - Crush
Jai Paul - Chix
One of the most promising r&b acts from the 00s and the 10s is Jai Paul. He has such a revolutionary approach to production, fusing symphonic synthesizers, an etherial voice and a mysterious persona that would make the most reclusive hermit seem like a showpony. 
Like the limelight Jai Paul has recieved so far, Chix is short-lived. The 50 something second track is over before it can really morph into a fully recognised song but there is more than enough presence and feeling behind the song than 94% of music on the radio at the moment.
If you aren't up to speed with Jai Paul's criminally short catalogue of demos and leaks, I suggest you get acquainted with the recently released (or leaked?) mixtape Everlasting which features all of the music he has made that has surfaced to date. 
You can download all 10 tracks for free from here and finish off the mix in 20 minutes flat. Much more efficient than the speed it has taken Jai Paul to actually make the music. Listen to this in the meantime, as we can only hope against hope that an album does eventually does materialise from the incognito British icon.
Enjoy.
Toro y Moi - So Many Details
Rather than plague you with so many details, I'm going to let this smooth electronic, neo-soul track do the talking. 
This music is recommended for fans of Jai Paul, J. Dilla and all other things laid back and funky.
So Many Details will appear on Toro y Moi's upcoming album Anything in Return due out in January 2013.
Enjoy.
Jai Paul - Jasmine
It took me a few days to get my head around the latest release from UK's Jai Paul. 
He has practically distorted every instrument in the song but it still remains very listenable. The synths and bassline sound filtered and submerged while Jai's own smooth crooning soars above the effects.
This is very much a funky r&b track. It will be interesting to see what other music Jai Paul is capable of when he releases his debut album later this year.
If you have not heard it already, you need to check out this remix of the man's amazing debut track BTSTU.
Jai Paul ft. Intuition - BTSTU Remix
Reading these lyrics would not give you a proper indication of the song.
The profanities might even go unnoticed to the unwary listener because Jai Paul's falsetto lures you into a lullaby-like melody. This is of course juxtaposed several times when the music switches to a warbling bassline with synth-heavy distortion.
I think the music provides a good backdrop for American MC Intuition's intelligent wordplay. This song was popular with bloggers when it was released but the remix was hardly picked up by listeners when it was released earlier in 2011.
You can download this song and Intuition's mixtape here for free. As for Jai Paul, the UK artist is currently in the process of recording his debut album. Watch this space.