listen. relax. enjoy.

11.12.13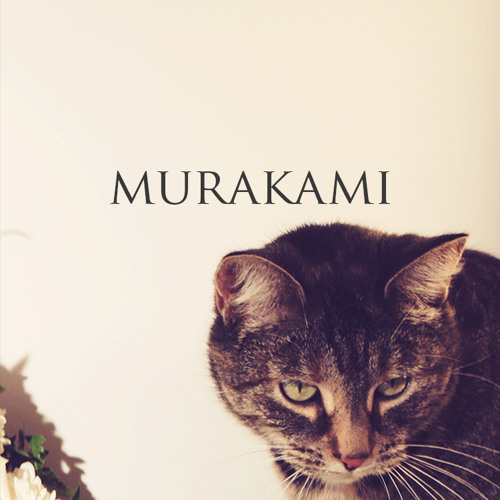 ::M∆DE::IN::HEIGHTS:: - Murakami
The third song released in the past few weeks from Made In Heights' Sabzi and Kelsey Bulkin takes inspiration from the Japanese author Haruki Murakami. 
The track deals with relationship troubles and Kelsey wastes no time laying down the great double entendre "you really hold me down like that." Just after the halfway mark the track gets darker with some aggressive and grimy sounding synths dominating the forefront of the pop song, transforming it into an easily mosh-able end break.
Love it or leave it, but Made In Heights are certainly pushing the envelope of electronic pop. It is great to hear them build on the music from their first two EPs to create some truly original, dynamic beats. Sabzi's innovative soundscapes always manage to complement the lyrics that are both emotional and aloof in their subject matter.
Download - Murakami
Comments
27.08.12
| | |
| --- | --- |
| | Bongo Bong Manu Chao |
Manu Chao - Bongo Bong
What do you get when your mama is queen of the mumbo and your papa is king of the Congo? You get the king of bongo.
Manu Chao is a French born musician who sings in a combination of English, French and Spanish. This track is a remake of Mano Negra, wherein Manu Chao was a founding member. Bongo Bong is a ska-based track that features bilingual singing and rapping, particularly in the medley Je Ne T'Aime Plus, that plays at the end.
After Manu Chao's begun recording solo, he released Bongo Bong as the lead single from his first album. It was a huge success and went on to sell 5 million copies. This is a wonderful effort considering that his music is so unique. It has become part of pop culture with Robbie Williams and Lilly Allen covering the track and to date it is still Manu Chao's most recognisable song. 
Enjoy.
Comments
25.05.12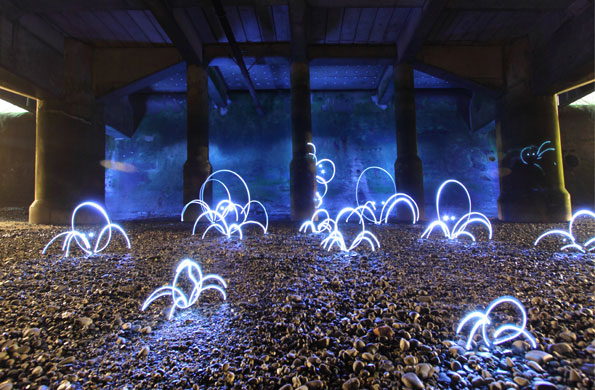 Neat Beats - Graffitti on a Tuesday Night
Woah! This song is amazing!
Mellow piano and guitar instrumentation and some fat hip hop beats as well. Just to even things off, Neat Beats (aka Alvin Fenner) also includes vocal samples from NASA(?) and an old learn-to-speak-French recording .
Honestly, this song just blows me away. The music is so fluid despite so many contrastive elements. Graffitti on a Tuesday Night further proves my point that quality sampling is underrated in modern music.
Check out more Neat Beats on his Bandcamp. I definitely recommend listening to the album in full for a more cohesive sound. I'd also recommend listening to Australian duo Fishing if you are a fan of experimental sample based music.
Download - Graffitti on a Tuesday Night
Comments
23.01.12
| | |
| --- | --- |
| | The Next Time Around Little Joy |
Little Joy - The Next time Around
The other week a friend put me on to Little Joy and I have been loving their music all summer. 
The group consists of Rodrigo Amarante, Binki Shapiro and The Strokes' drummer Fabrizio Moretti. The band have an undeniable talent for making music together. A recommended listen for sunny days at the beach or by the pool.
Since their debut album in 2008 there has been not much correspondence or information regarding any new material. Let's hope it doesn't stay that way for long.
Comments
15.01.12
| | |
| --- | --- |
| | Fu Gee La (J. Period Remix Blend) Fugees & J. Period |
The Fugees - Fu-Gee-La (J. Period Remix Blend)
The Fugees made amazing music during the 90s. Fu-Gee-La was the first single from their highly successful sophomore album The Score which has gone on to be multi-platinum worldwide and is generally regarded as a classic in hip hop and a classic album in its on right. 
The group disbanded after The Score and all three members launched successful solo careers, perhaps none so notable as Lauryn Hill. She remains to this day my favourite female emceee and vocalist. Her distinctive voice and vocal range give her an unmistakable presence that manages to draw in even casual listeners. You can't help being blown away by the power behind her singing and the soulfulness found in her expression. It's no wonder she married Rohan, one of Bob Marley's sons. We can only hope their children release music when the time is right.
Back to the song now.
The group never sounded more at ease with one another than on Fu-Gee-La, of which there were several alternative versions and remixes made. My favourite mixtape DJ and producer J. Period handles the mashups and blends for this track. It was released a few years ago as The Best of Lauryn Hill Fire & Water, a double disc mixtape. The mixtape boasts 82 songs and covers the career of Lauryn Hill's music including the singles, unreleased songs, exclusive remixes and interviews with the musician. I recommend you hunt down a copy if this is your kind of music. Enjoy!
Comments
1.01.12
The Very Best feat Ezra Koenig - Warm Heart of Africa
Artists from 3 continents come together on this song. How excellent is that.
The Very Best is Esau Mwamwaya, Etienne Tron and Johan Karlberg. Esau from Malawi in East Africa and the others are UK residents.
The Very Best formed after Esau came to the UK in 1999. He was working at a second hand furniture shop in east London and sold a bicycle to Etienne. Etienne introduced him to Johan and the group was formed.
In 2008 The Very Best released a mixtape and their full length album a year later, sharing the same title as this single, Warm Heart of Africa. Just from listening to this song, you can hear the African musical influences coming through.
The drum and synth driven track features Ezra Koenig from Vampire Weekend who joins in to share vocals with Esau. An appropriate guest spot considering that Vampire Weekend draw influence from afrobeat and other African elements in their music.
The collaboration is colourful and joyful. The different languages and range in musical genres covered in this song enhance what otherwise might be a repetitive track.
The group are due to release more music in 2012.
Relive the vibrance with an mp3 of the song (right click-save as). Enjoy!
Comments
blog comments powered by

Disqus

theme by sweet themes.