listen. relax. enjoy.

2.07.12
Arts The Beatdoctor feat Pete Philly - The Zone
In Dutch, the word "arts" means "doctor," and I think that this was intentional name choice judging by the theraputic brand of organic hip hop the Dutch native has been cooking up.
The Netherlands has one of the best hip hop scenes in the world right now. Artists such as Pete Philly & Perquisite, Pax & Pree, Skiggy Rapz & Keynote Speakerz are world class artists. Arts The Beatdoctor definitely qualifies as one of my favourite producers although he has only released one album to date - 2007's Transitions. 
The Zone is the closing track on the album and tops off a memorable mellow, jazzy hip hop album. Pete Philly is the perfect guest emcee and his vocals compliment the authentic sample-driven beat.
Enjoy.
Comments
1.09.11
Kyteman - Sorry (live)
Kyteman is a trumpeter from the Netherlands. He collaborates with French, British and Dutch rappers, but this instrumental song has to be the stand out for me.
There is a rich chemistry between the instruments and Kyteman plays with such passion it is difficult not to be drawn in to the music. 
Enjoy.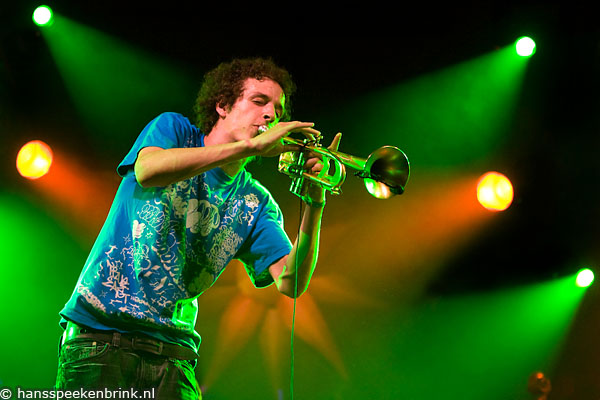 Comments
blog comments powered by

Disqus