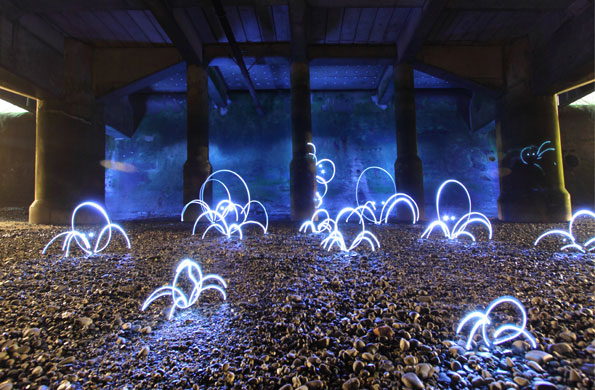 Neat Beats - Graffitti on a Tuesday Night
Woah! This song is amazing!
Mellow piano and guitar instrumentation and some fat hip hop beats as well. Just to even things off, Neat Beats (aka Alvin Fenner) also includes vocal samples from NASA(?) and an old learn-to-speak-French recording .
Honestly, this song just blows me away. The music is so fluid despite so many contrastive elements. Graffitti on a Tuesday Night further proves my point that quality sampling is underrated in modern music.
Check out more Neat Beats on his Bandcamp. I definitely recommend listening to the album in full for a more cohesive sound. I'd also recommend listening to Australian duo Fishing if you are a fan of experimental sample based music.
Download - Graffitti on a Tuesday Night
Fishing - Pee Green Bote (live)
Sydney duo Fishing are in the same league as The Avalanches, Pogo and Bibio when it comes to making sunny, instrumental, sample-driven music. 
Join them as they perform Pee Green Bote on a boat on the Thames River. If only my fingers could make such amazing music!
The song contains countless samples that Russ & Doug have stored, sequenced and trigger to sound at the push of those Midi player buttons. 
According to a recent interview with BIRP! their debut album will be released sometime in 2012.
For now you can enjoy Fishing by right clicking here & selecting save for a free mp3 of the song.