listen. relax. enjoy.

14.05.13
Kydd - Missing Elements
Rapper Kydd really taps into the subconscious regions of the brain with this tune. The hypnotic beat is best enjoyed with headphones on or submerged in a bath (but not both for obvious reasons!). The unorthodox offbeat bassline and percussion add to the mysterious feel of the track.
The video is also incredible. The concept clip depicts life and death while flirting with mystic symbolism. 
Download - Missing Elements
14.04.13
| | |
| --- | --- |
| | Crush (Jennifer Paige cover) Jai Paul |
Jai Paul - Crush (Jennifer Paige cover)
Holy guacamole Batman!
Jai Paul, one of my most highly anticipated artists has just released his debut album unannounced, six years after premiering his first track BTSTU.
The unconventional approach in which he's released it is nothing short of what I have come to expect from the mysterious England-based artist. The untitled tracks have been uploaded onto Bandcamp without any warning from Jai Paul's record label XL. Blogs are speculating on the authenticity of the album, but people familiar with the Everlasting demo leaks will recognise many of the mastered versions of material that has previously surfaced on the internet (such as his hit Jasmine).
The album is spliced full of obscure film dialogue and skits but there are still plenty of gems to be found on the album. One highlight on the album is Track 7, thought to be a cover of Jennifer Paige's 1998 pop single, Crush. You can check out the rest of the album here. 
Download - Crush
2.04.13
| | |
| --- | --- |
| | All Summer Long Horrorshow |
Horrorshow - All Summer Long (Live)
And i still think of your face everytime it rains and I wonder
In a different time and place could we find our way to one another?
Solo MC from Horrorshow really crystalised the sentimental feeling of chance encounters and forlorn teenage infatuation when he penned All Summer Long from the group's 2008 debut album The Grey Space.
On an album that features some heavy topics, such as depression, losing loved ones and finding hope, All Summer Long brightens the corners of The Grey Space and makes the listener feel what it's like to be 16 and in love again.
To reward their fans on the four year gap since their last studio full-length, Horrorshow have decided to release a free live album, Live At the Spiegeltent. The generous act is also a calculated move to excite old fans and win over casual listeners before the group release their third album later this year.
Enjoy.
Download - Live At the Spiegeltent (album)
4.03.13
| | |
| --- | --- |
| | Grand Imperial Aceyalone |
Aceyalone - Grand Imperial
Freestyle Fellowship broke new ground in 90s west coast hip hop and since then, I truly can't name another group that have blended the fludity of scat jazz in hip hop as successfully as them. Perhaps one of the more famous rappers in the crew would be Aceyalone.
He is not your average lyricist and listening to a few verses from Aceyalone will allow you to catch a glimpse of his unconventional style. 
But style and wordplay aside, the beat on the title track of Aceyalone's eighth solo album Grand Imperial is the true standout in this instance. I could easily listen to the laid back sample on repeat for hours. 
Download - Grand Imperial
21.02.13
| | |
| --- | --- |
| | Chix Jai Paul |
Jai Paul - Chix
One of the most promising r&b acts from the 00s and the 10s is Jai Paul. He has such a revolutionary approach to production, fusing symphonic synthesizers, an etherial voice and a mysterious persona that would make the most reclusive hermit seem like a showpony. 
Like the limelight Jai Paul has recieved so far, Chix is short-lived. The 50 something second track is over before it can really morph into a fully recognised song but there is more than enough presence and feeling behind the song than 94% of music on the radio at the moment.
If you aren't up to speed with Jai Paul's criminally short catalogue of demos and leaks, I suggest you get acquainted with the recently released (or leaked?) mixtape Everlasting which features all of the music he has made that has surfaced to date. 
You can download all 10 tracks for free from here and finish off the mix in 20 minutes flat. Much more efficient than the speed it has taken Jai Paul to actually make the music. Listen to this in the meantime, as we can only hope against hope that an album does eventually does materialise from the incognito British icon.
Enjoy.
18.02.13
K'naan, J. Period & Bob Dylan - Don't Think Twice (Messengers Remix)
Not often does heartfelt folk and hip hop cross paths like this, which is why this version of Bob Dylan's Don't Think Twice is so special. When Somali/Canadian artist K'naan teamed up with mixtape extraordinaire J. Period in 2009 to create a mixtape, it soon became evident that the emcee/singer would draw on influences ranging generations, genres and continents to promote his message of peace.
Bob Marley and Fela Kuti join Bob Dylan as artists that have influenced K'naan's musical pursuits. In turn, he pays homage to all three musicians on The Messengers mixtape project, where this song appears.
The Messengers version of Don't Think Twice transcends age groups and musical preferences to appeal to people from all walks of life, and in doing so, enables the timeless music of Bob Dylan to be rediscovered by a new group of fans, while giving K'naan some well-deserved recognition.
12.01.13
Frank Ocean - Pink Matter Remix (Featuring OutKast)
Okay, okay, okay. This feature spot on Frank Ocean's Pink Matter probably isn't the type of collaboration most OutKast fans are looking for. It's not upbeat, it's not radio friendly or crunk and it is emotionally heavy. But that won't stop me getting excited.
Frank Ocean's signature melancholic crooning is dark. At times it is detached, at times it is despairing and vacant and all of these textures are observations made without really trying to decipher the ambiguous intelligent lyrics. Big Boi's verse is straightforward, vividly depicting voyeuristic perversion and André 3000's is somewhere in between the other two artists.
For the moment, this track is still available for free download by following the link below and navigating the (downward arrow) link.
Download - Pink Matter Remix
23.10.12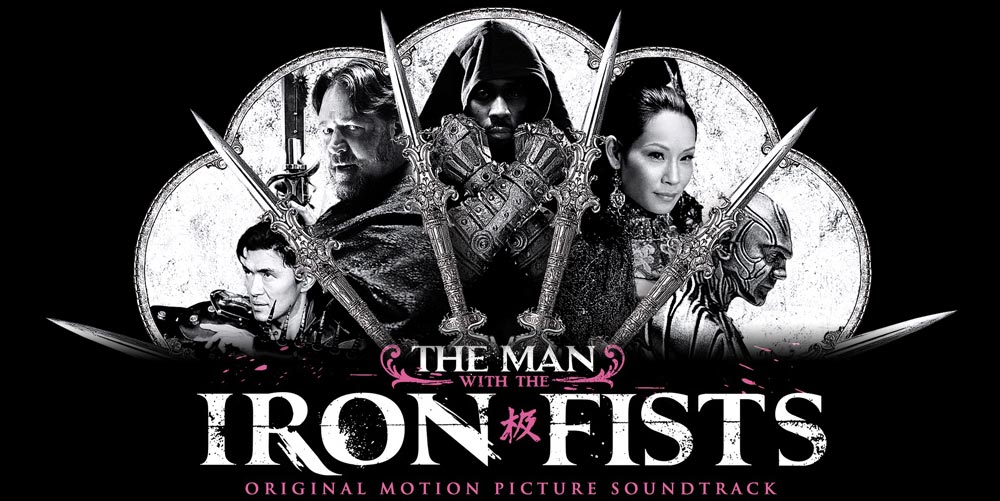 The Revelations - I Forgot To Be Your Lover (feat. Tre Williams)
The Revelations and Tre Williams have done an amazing job covering William Bell's timeless track I Forgot To Be Your Lover. The song features on The Man With The Iron Fists soundtrack alongside an all star cast of artists and many Wu Tang Clan affiliates.
The album is surprisingly soulful for a kung-fu film. This is thanks to RZA's executive production which shines through on this track alongside producer Bob Perry. Hip hop fans will recognise the opening guitar riff which has been tastefully sampled by the likes Dialated Peoples, People Under The Stairs, Ludacris and Pete Philly & Perquisite to name a few.