listen. relax. enjoy.

15.03.13
| | |
| --- | --- |
| | Twice (Black Room Session) Little Dragon |
Little Dragon - Twice (Black Room Session)
Little Dragon have gradually been emerging into the social conscious through their genre-defying music. They have continued to break new ground with each subsequent release and with luck, they will continue to win over fans worldwide. 
The Swedes released their self-titled debut album in 2007. Twice is the opener.
Beginning your album with a song like Twice is setting the bar high. Its deadpan melody and sparse production brings out the rawness of Yukimi Nagano's vocals. That piano riff is contemplative and has been sampled to great effect by hip hop artists A.Dd+ on Under and Zion I & J. Period's Likwid (Dubplate). 
Perhaps one of the most impressive things about this song is that it is a live rendition of Twice. You can watch Little Dragon's performance of this on Youtube.
Comments
28.01.13
| | |
| --- | --- |
| | Stormy Weather (LarryOh Remix) Little Dragon |
Little Dragon - Stormy Weather (LarryOh Remix)
For those of you who don't know, Little Dragon are a quartet out of Sweden who specialise in innovative electronica. Aside from having the amazing Yukimi Nagano as the lead singer, they also experiment with soudscapes to great effect. My two favourite songs from the group, Twice and Ritual Union are good places to get acquainted with the band.
The Stormy Weather (LarryOh Remix) certainly acknowledges their relaxing sound and draws on samples to reconstruct a dreamwave tune certain to soothe you after a hard day at work or on a night time drive.
According to Pigeons and Planes, this track was available for free download, but I can't find any link to suggest that is the case. I suppose you'll have to get creative in working out another way to secure a copy.
Enjoy.
Comments
22.11.12
Last Lynx - Killing Switch
With such a funky, intelligent introduction in the first few seconds, it's hard not to want to keep listening to this song all the way through. The three lyricists of the Swedish group all contribute a different dynamic to Killing Switch to produce an original, smooth pop track reminiscent of Foster The People and Electric Guest.
This song has been buzzing over the bloggosphere since Last Lynx released this on Soundcloud a few days ago and sadly it has surpassed its download limit so you'll have to think of creative ways to get your hands on Killing Switch until they release their followup EP in early 2013.
Enjoy.
Comments
29.08.12
| | |
| --- | --- |
| | The Dude Chords |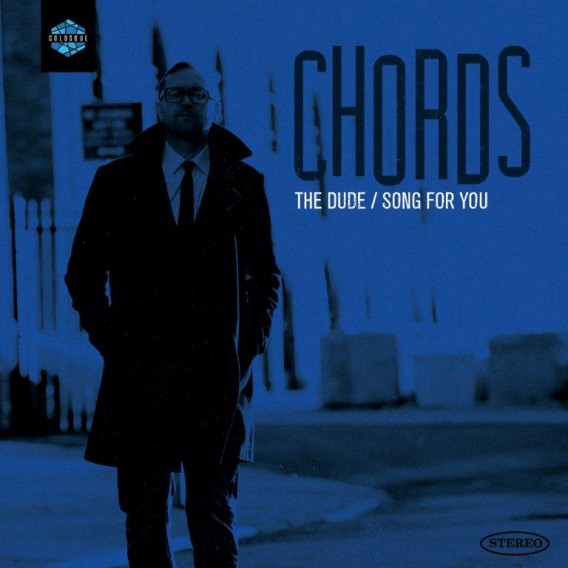 Chords - The Dude
Back in May, the Swedish artist Chords released a new single that eluded me at the time. The Dude is the first single from Chords' third album that is scheduled for release later this year.
I heard of Chords from listening to fellow Swedish group Looptroop Rockers' back catalogue. He can sing as well as he raps and he does the former to great effect on the single The Dude. I initially thought the track would be lighthearted with a name like The Dude, but it is actually a soulful, heart-on-sleeve track with a slow beat that bops along at a mellow reggae pace.
The accordians, guitar, trumpets and slick production ensures that the listener does not bore with the pace. In fact, the song has more variation than the majority of hip hop music being released lately - though I can hardly call this track 'a hip hop song' since it clearly draws influences from a range of different genres.
Have a listen for yourself and hear some music you might not have otherwise discovered.
Enjoy.
Comments
12.03.12
Deportees - A New Name to Go By (feat. Lykke Li)
Swedish group the Deportees join forces with fellow Swede Lykke Li on a brand new collaboration single and it's amazing.
I'm going to be concise here, but expect to hear caribbean influences, violins, afrobeat percussion, and ever so sweet multi-layered harmonies.
I feel chilled listening to this track, in the cold sense of the word. An effect that resembles whispered whistling gives the track a drafty feel; that is until the sweet, soothing vocals balance the temperature out just as though the sun has broken through clouds and found your face. Maybe this was the influence of the Scandinavians as they penned this one?
Download - A New Name to Go By (feat. Lykke Li) (control-click & save)
Comments
29.10.11
Erato - Call Your Girlfriend
Swedish group Erato have blown up in the last 9 days when they posted this video on Youtube. The video has recieved almost 500,000 views. That's a third of the views the original has had since being uploaded in June. I hadn't even heard of the original artist, Robyn, until watching this version and I have to say, Erato have done a much finer job in my opinion. They harmonise beautifully. They can also play procussion with margarine tubs and hand claps, which are the only other instruments put to use. Their voices sound much more genuine and heartfelt when lamenting in third person over somebody who is about to be dumped. I have not found a studio version of the song, so for now enjoy the video. Thanks to a fan for showing me this! If you have any music recommendations, feel free to let me know on Facebook.
Comments
27.08.11
José González - Heartbeats
A well known classic cover of The Knife's original. I found a live version of the man himself performing it live. The lyrics give a retrospective on a relationship. You can read along with the lyrics while you listen/watch. Go José!
One night to be confused 
One night to speed up truth 
We had a promise made 
Four hands and then away 
Both under influence 
We had divine scent 
To know what to say 
Mind is a razor blade 

To call for hands of above to lean on 
Wouldn't be good enough for me 

One night of magic rush 
The start: a simple touch 
One night to push and scream 
And then relief 
Ten days of perfect tunes 
The colors red and blue 
We had a promise made 
We were in love 

To call for hands of above to lean on 
Wouldn't be good enough for me 

And you 
You knew the hand of a devil 
And you 
Kept us awake with wolves' teeth 
Sharing different heartbeats in one night 

To call for hands of above to lean on 
Wouldn't be good enough for me
Comments
blog comments powered by

Disqus