listen. relax. enjoy.

18.03.14
| | |
| --- | --- |
| | See Tycho |
Tycho - See
Tycho's new album Awake was released today and it features some trademark electronic bliss from the critically acclaimed graphic designer/musician. Although the album only clocks in at 37 minutes, the end product will surely amount to something that will last much longer.
One definite highlight from the 8 track release is See. See is a faster-paced piece that combines an energetic bassline along with the guitar, synthesizers and ambient noises. The pacing is definitely notched up on the album as a whole, but it is particularly evident on this one. Despite this, it is the isolated tones at 1:50 in See, that allow the listener to begin to appreciate each element of the composition as Tycho gradually continues to layer on the other instruments to maximise the short amount of time. Even though the track clocks in at over 5 minutes, I still feel as though I am left wanting more.
Owning Awake is a no-brainer for any Tycho fans and for new listeners, it is a good starting point to getting into Tycho's other incredible past efforts; 2011's Dive, 2006's Past Is Prologue and 2004's Sunrise Projector.
Enjoy.
Comments
17.10.13
Tycho - Awake
When Tycho releases new music, you know that it is time to listen up. Awake is a sprawling, original track that demonstrates why it is easy to love the man's mesmerising work.
There is a synergy between the instruments and electronics, which make for an organic listen and bridges the gap between dance, ambient music and everything in between. 
If you are new to Tycho you can check out his previous two albums Past Is Prologue and Dive. He is due to release his third full length effort in early 2014.
Enjoy.
Comments
7.08.12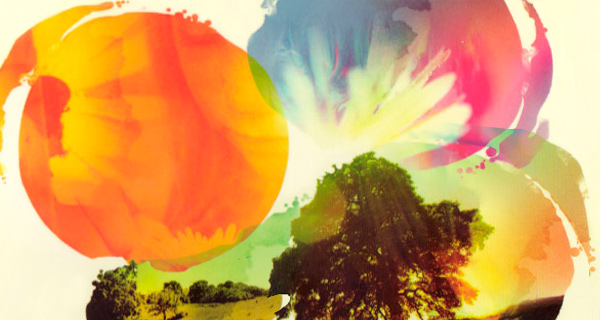 Tycho - Past is Prologue (feat. Casey Chanatry)
I was originally planning to blog about the Tycho classic original version of this song, that was until I gave this version a listen and reconsidered.
Casey Chanatry has kept the original Tycho part of the recording relatively intact, save for his additional guitar playing which has been layered on top. The guitar incorporates  some romantic chord harmonising that is reminiscent of Santana in his prime.
The free association guitar playing is soothing and as always Tycho delivers top notch downtempo.
Enjoy.
Download - Past is Prologue (feat. Casey Chanatry)
Comments
23.07.12
Apparat - Sweet Unrest
This track by German DJ Apparat is guaranteed to put you in a good mood.
It builds layer upon layer but it still maintains a mellow wordless ambience. 
Sweet Unrest is the opener to Apparat's eighth and most popular album, The Devil's Walk. The album was voted iTunes' electronic album of the year for 2011 and it is well worthy of a listen.
For fans of Tycho and Mountain Range.
Photo credits to Peter Quinn.
Comments
4.04.12
Mountain Range - With Skates
Twinkling, glitchy and ambient.
Every song on the Mountain Range's new EP A Heart Upon rewards the listener with lush soundscapes - But perhaps none are as immediately gratifying as the opener With Skates. 
I could spend a good 1,000 words describing the enchanting elements of the music, but I don't think they could do it much justice. In the end you really need to listen to the track yourself to get a proper understanding of how an mp3 file can glimmer and come to life in your speakers as you listen.
I have such confidence in this song that I began writing this piece halfway through my first listen. This one is going to be on repeat for a while to come. Visit Leeds based musician Mountain Range's bandcamp where you can name your price for a copy of the EP.
Enjoy.
Comments
6.11.11
Tycho - A Walk
I came across this song about 15 minutes ago and I knew I had to share it with you.
Scott Hansen is the artist behind Tycho. Based out of San Francisco, he makes the kind of music that would fit a never ending sunset, or the sort of music you might listen to after accomplishing something you thought was impossible.
This song is a newbie, so feel free to claim the find as your own. Just make sure you pass on the love to others.
Download - A Walk
Comments
blog comments powered by

Disqus