listen. relax. enjoy.

16.12.12
Night Beds - Even If We Try
Falsetto vocals, violins and a lush melody makes this Colorado band's music worthy of a feature.
Admittingly, I haven't checked out the group in much detail, but according to their feature on Indie Shuffle, we should be able to expect a debut album from Night Beds around February 2012 (whoops, 2013).
Enjoy!
Comments
21.06.12
Lighthouse And The Whaler - Venice
The track reminds me of the types of the violins of Ra Ra Riot, the glockenspiels of Freelance Whales & the vocals of Set Sail.
Recently I haven't heard any new bands that have grabbed my attention. That was of course, until I came across Lighthouse And The Whaler, a quartet (minus 1 in this pic) based out of Cleveland, USA. 
I'm not sure I can technically classify the group as "new" considering they have played over 200 shows, having opened for the likes of Sufjan Stevens, The Temper Trap, The Dodos & Best Coast. But Lighthouse And The Whaler remain relatively unknown (although I expect that to change). Their new album This is An Adventure is due to be released on September 18th.
Enjoy!
Comments
19.06.12
Ra Ra Riot - Boy
Syracuse based band Ra Ra Riot bring out the drums, bass and violins to give Boy it's fast paced tempo. The track featured on the group's 2010 sophmore LP The Orchard .
Boy was mixed by Death Cab For Cutie's Chris Walla, who is no stranger to production duties having hosted an array of indie talent. The breakneck bassline speed is a nice contrast to Wes Miles' falsetto singing.
Enjoy.
Download - Boy (control-click & save)
Comments
18.06.12
Rhye - Open
The members of Rhye are keeping their identities secret. Apparently, both members live in L.A. and have European backgrounds. They both also are members of well-known bands.
Regardless of their previous musical endeavors, both members of Rhye have a musical chemistry and their debut single Open shows this. Open features strings, harps and etherial falsetto. These elements may have easily have let Open succumb to overproduction, but it maintains a simple structure and organic sound.
Share this track with a loved one or just keep it all to yourself.
Enjoy.
Download - Open
Comments
25.05.12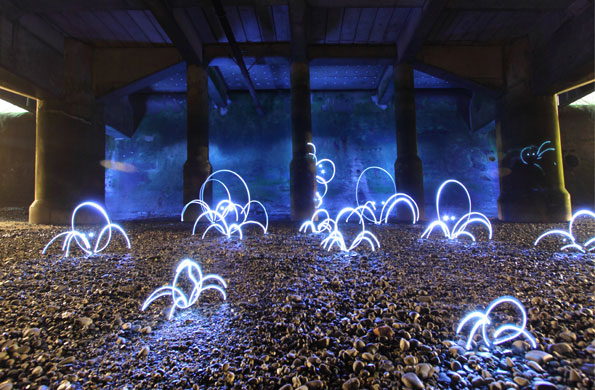 Neat Beats - Graffitti on a Tuesday Night
Woah! This song is amazing!
Mellow piano and guitar instrumentation and some fat hip hop beats as well. Just to even things off, Neat Beats (aka Alvin Fenner) also includes vocal samples from NASA(?) and an old learn-to-speak-French recording .
Honestly, this song just blows me away. The music is so fluid despite so many contrastive elements. Graffitti on a Tuesday Night further proves my point that quality sampling is underrated in modern music.
Check out more Neat Beats on his Bandcamp. I definitely recommend listening to the album in full for a more cohesive sound. I'd also recommend listening to Australian duo Fishing if you are a fan of experimental sample based music.
Download - Graffitti on a Tuesday Night
Comments
10.04.12
| | |
| --- | --- |
| | Skin & Bones Set Sail |
Set Sail - Skin And Bones
Set Sail have released a new track today that is available for a free download from their Bandcamp in exchange for your email address.
Recorded in Stockholm, Skin and Bones is a song full of sentiment, strumming and some violin too. The band also announced via their Facebook page that their debut album is due to be released on May 25th. People who are new to the group should expect to hear a lot more of the Sydney trio as I anticipate they have the kind of accessability and potential to gain mass appeal.
To hear the song live check out the group's Tumblr page.
Enjoy.
Comments
blog comments powered by

Disqus

theme by sweet themes.